Benign Brain Tumors: Management Controversies
Jack Rock, MD, co-director of the Surgical Neuro-Oncology Clinic at Henry Ford Hospital, discusses benign tumors with a focus on low-grade gliomas, pituitary adenoma, vestibular schwannoma and meningioma.
Related Presenters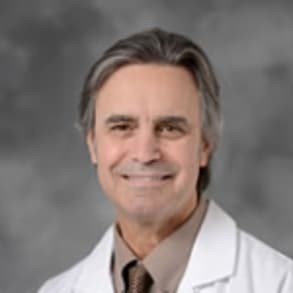 Co-Director, Surgical Neuro-Oncology Clinic
Dr. Rock received his MD from the University of Miami, Florida. He was a research fellow in surgical neurology at the National Institutes of Health in Bethesda, Maryland, and also received a fellowship in neurotrauma at the University ...