Continuous Quality Improvement: Lessons Learned from the Kidney Transplant Program
Dr. Dean Kim, surgical director of Kidney and Pancreas Transplantation at Henry Ford Hospital, discusses kidney transplant and quality improvement and quality assurance.
About the Henry Ford Transplant Institute Lecture Series:

The Henry Ford Transplant Institute is hosting a series of monthly educational lectures throughout the year. Henry Ford Transplant Institute physicians and surgeons as well as visiting professors will present a collection of transplant related ground-breaking topics you won't find anywhere else.

For more information, past presentations or future topics scheduled, please visit - 
Related Presenters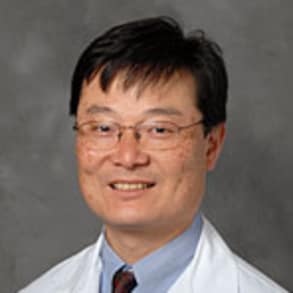 Surgical Director, Kidney and Pancreas Transplantation
Philosophy I provide comprehensive care for transplant patients of all ages, and for patients suffering from end stage liver and renal diseases as well as patients suffering from diabetes and hepatobiliary diseases. I provide this care ...