Hepatocellular Carcinoma: Optimal Treatment and Transplantation
Dr. Gabriel T. Schnickel, assistant clinical professor in the department of surgery, discusses hepatocellular carcinoma; surgical resection; transplantation and alternative/adjunctive treatments.  
About the Henry Ford Transplant Institute Lecture Series:

The Henry Ford Transplant Institute is hosting a series of monthly educational lectures throughout the year. Henry Ford Transplant Institute physicians and surgeons as well as visiting professors will present a collection of transplant related ground-breaking topics you won't find anywhere else.

For more information, past presentations or future topics scheduled, please visit - 
Related Presenters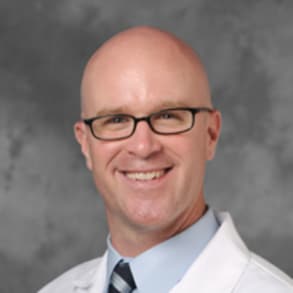 Assistant Clinical Professor, Department of Surgery
Education and training: University of Colorado School of Medicine, MD, 2001 University of California, Los Angeles, Residency in General Surgery, 2009 University of California, Los Angeles, Fellowship in Abdominal ...