Transplantation: Innovation Through Intrapreneurship – From Academic Integration to Incorporation
Dr. Michael Abecassis, founding director of the Comprehensive Transplant Center at Northwestern University, discusses how to create a business out of an academic enterprise.
About the Henry Ford Transplant Institute Lecture Series:

The Henry Ford Transplant Institute is hosting a series of monthly educational lectures throughout the year. Henry Ford Transplant Institute physicians and surgeons as well as visiting professors will present a collection of transplant related ground-breaking topics you won't find anywhere else.

For more information, past presentations or future topics scheduled, please visit -
Related Presenters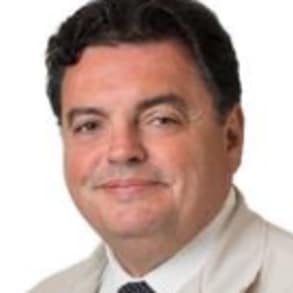 Director, Comprehensive Transplant Center
MD: University of Toronto (1983) MBA: Northwestern University, Administration (2000) Internship: Wellesley Hospital, Toronto , Surgery (1984) Residency: Toronto University Hospital, Canada, Surgery (1989) Fellowship: ...