Viral Load Monitoring of CMV/BKV in Transplantation: An Update
Dr. Mayur Ramesh discusses what is the best test for diagnosis/monitoring of CMV/BKV infection in transplant recipients; the clinical indications for VL monitoring of CMV/BKV in a transplant recipient and the utility of international standardization for VL monitoring of CMV/BKV.  
About the Henry Ford Transplant Institute Lecture Series:

The Henry Ford Transplant Institute is hosting a series of monthly educational lectures throughout the year. Henry Ford Transplant Institute physicians and surgeons as well as visiting professors will present a collection of transplant related ground-breaking topics you won't find anywhere else.

For more information, past presentations or future topics scheduled, please visit - 
Related Presenters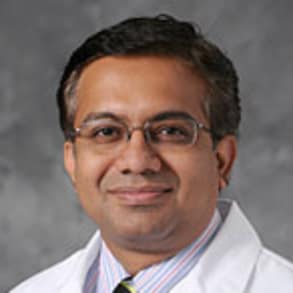 Infectious Disease, Henry Ford Hospital
Board Certifications:American Board of Internal Medicine Medical School Education:Kilpauk Medical College - Graduation Date: 02/13/1993 Post Graduate Education:Malar Hospital (India) - Internal MedicineWillingdon Hospital (India) - Critical ...